Hey all,
I have a problem, and i dont know why it's not working.
My character needs to jump over a object. But the problem is, if the jump is succesfull it still registers as it hits the object. The custom hitboxes are correct, and there shouldn't be a problem. You can see it, in the video below.
Additional info :
The character is a animation (not looped) (But the collision mask is on all the frames)
collision mask on object (enemy) is a triangle.
The character is an bigger size canvas then on screen visual. (But collision mask is good.)
First try = what supposed to happen. Second try = what not should happen
https://youtu.be/8TlYJ870c2g
Event screenshot :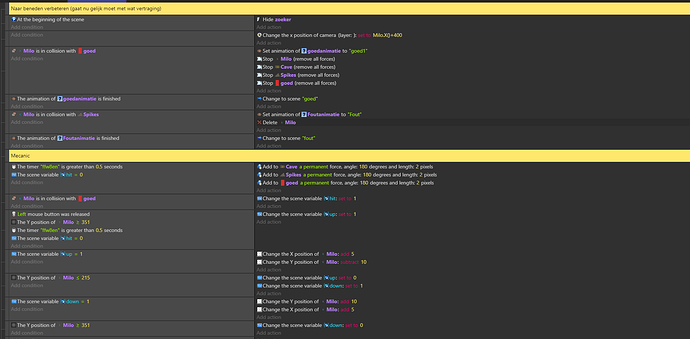 How to fix this?