Hey you wonderful legends! I am experiencing an issue where I utilize Yarn commands to play the animation of the character speaking, only they never replay the animation. I have followed a few tutorials but the ones that I had the most success with were the ones that used GDevelop and Yarn to create a visual novel.
Think like how Starcraft did their before mission briefings only I want these to happen while you're playing the game.
I apologize for the state of my project's visuals. Clearly I am not an artist. The two blue areas are where characters will appear.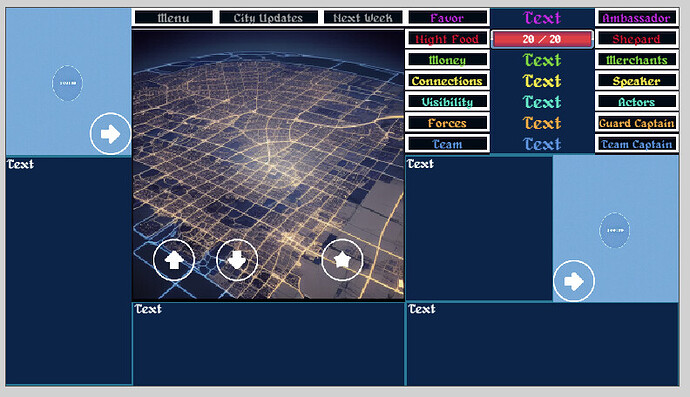 Hoping to put a playable version up soon that has more to offer than just the bugs I am currently working on.
Thanks for checking out this topic!