Hey all,
I have a problem with Orientation Gamma. I use this action in other orientation games. And there it is working.
But in this game the player doesnt move left and right. This is also the only game that uses the platform behavior. But when i use the same force action but without the Orientation Gamma to test it out, that works. I can move it exaxtly how i want.
Example of the game mecanic. :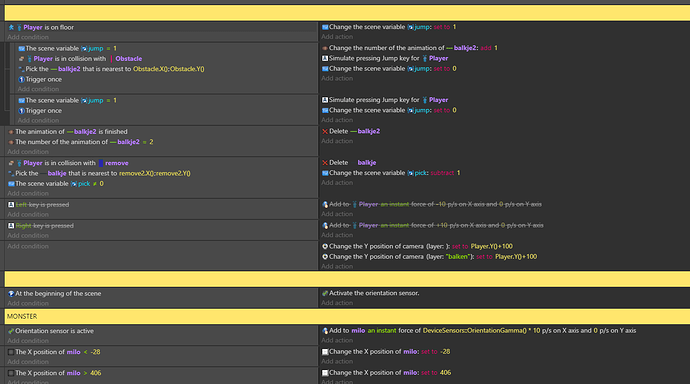 What am i doing wrong? Can somebody help me? These are the last problems i have with my game.
Thanks in advance,
Fabriekzus