Hi,
I try to do an endless runner game for my school.
When the character go forward, i want to do appear buttons with questions the words is a name? a verb ? en adjective?..
The character hit the good box and go further.
But I try to use the tutorial but I can't do it.
I have matters with location to create the questions.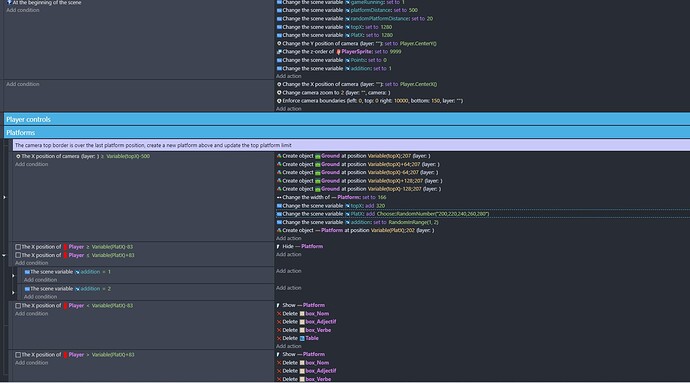 The ground is good but not the platform where the question is create
Anyone has an idea?