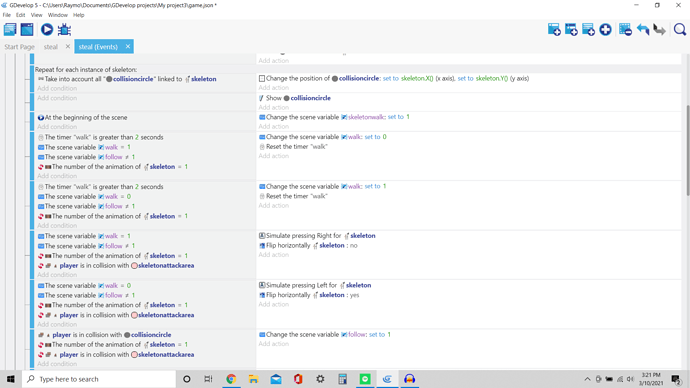 I'm using a sprite to activate a change in an enemies behavior upon collision with the player.
Unfortunately collision with one sprite activates for every mob in the scene. Is there a better way to do this so that each skeleton acts independently?
Or am I stuck creating new variables for every mob?
Any advice much appreciated
game
https://games.gdevelop-app.com/game-a5afaff5-8b62-4454-a0c9-16d849c13f37/index.html