After experimenting with many different ways to solve this problem, I came to the conclusion that it must be an engine bug. I even checked other games made with GDevelop on itch.io and found that they all had the same issue:
While running a game in windowed mode, if you lose focus while pressing a key, then release the key and refocus the game window, the game still thinks you're still pressing the key even if you're not anymore, and it will not stop until you press the same key again.
For example, you are pressing the Right key to make the character run to the right and, while you are doing that, you click out of the game window. If you come back to the game, the character is still moving to the right, because the game still thinks that you are holding Right, and it will not stop until you press the Right key again.
Here's a video to show better this bug in action: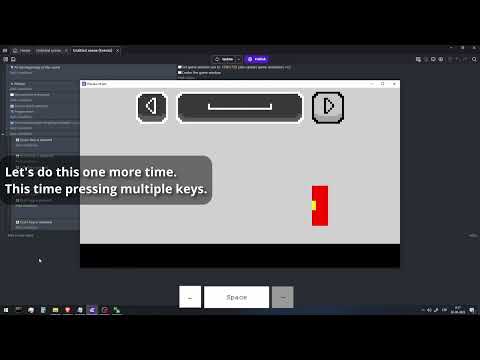 So far this has been my only problem with the engine, so hopefully it can be fixed in future updates.