Greetings,
I've got a rather difficult problem to ask here…
I want to add a trinket system to my game, ones that can be added to their own designated slot and be equipped to provide passive effects to the player
The way I set this up is that I have the trinket inventory with 2 pages (Each on their own external layout, then loaded in as a layer). These pages are cycled through by a pagination system. When you click on the trinket after picking it up, it will be equipped or unequipped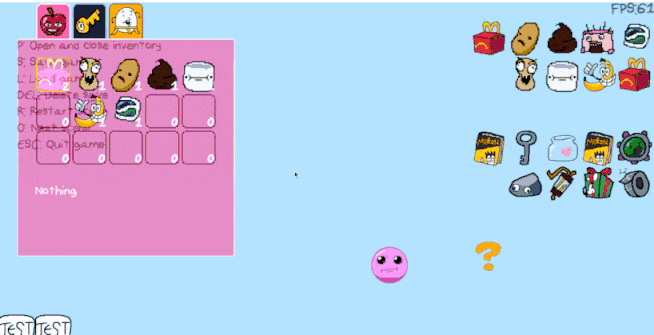 However, I'm having issues when trying to equip these trinkets
I want to have the trinkets be equipped relative to the slots they're in. If you click on a slot, equip/unequip. If it's equipped, put a blend mode layer on the slot, and remove it when it's not equipped.
My code isn't working correctly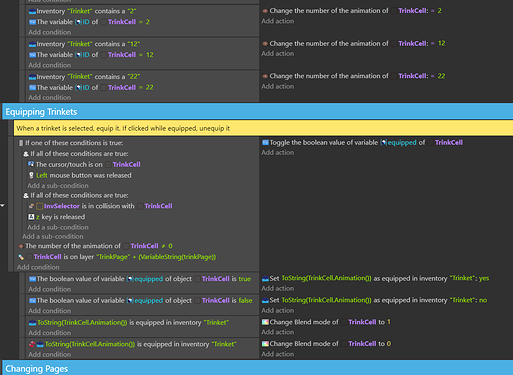 Also, whenever I try to equip a trinket from the second page, the trinket from the first page gets equipped since they're overlapping the same slot
If I click on a trinket from page 1, a page 2 trinket gets equipped. I would like for the inactive pages to not equip trinkets of course
How can I make it so that I can equip the trinkets from the inventory the way I want to while also keeping the paginating trinket tabs in mind?