After more than a year working on a game I have this message when execute the preview: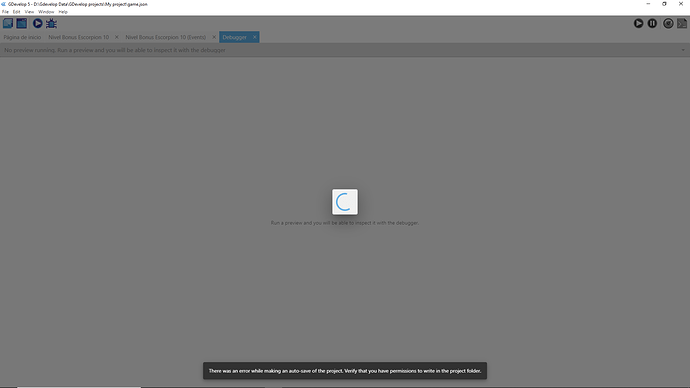 Obviously I have write permissions.
The first time I run the preview it works but then never again. I need close gdevelop and open again to preview works again. It is very slow run the preview or open my project since my project is relatively big so it's very annoying
It only occurs with my project. It doesn't happen with examples or new projects.
EDIT: if I deactivate auto-save it works, anyway it is not working auto-save in my project when run preview.