Hello everyone!
I'm totally new to GDevelop. As a starter project I created a little quiz for my work within a few hours. Almost everything went fine and I really start to like Gdevelop.
However I am now encountering a problem and I don't know how to solve it. I uploaded my game on a webspace and tested it on my PC (everything was looking good there) and also on mobile devices. The width of my text objects changes on mobile devices and makes some of the text disappear behind my buttons. You can see the problem on the bottom of this post.
I chose a resolution of 640x960 and selected "no changes to game size" in Project properties. Why are the textboxes not looking as expected?
Thank you for your help!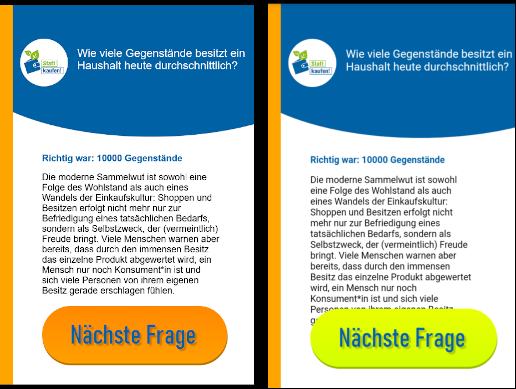 Left side is a screenshot of my PC and right side is a screenshot from my smartphone where the text looks different as expected.