Heyo! So I decided to set up a controller for my game but I've run into an issue that I can't seem to solve.
What's suppose to happen. Player Holds down button, time is slowed and when the button is released the player uses a super move. This set up works fine 90% of the time but randomly (can't see any patterns) the button does not release, leaving the game slowed down and no "super" happens.
This is the Super move events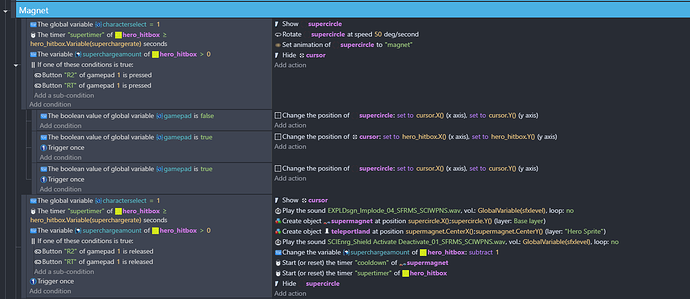 This is how it slows down time, separated for different supers


Also have this event, that moves the supercircle around for placing it.


It's weird, I have the same set up for Mouse pressed/released and have never had an issue…
I tested a few controllers, same issue. any help is appreciated