I just using Gdevelop for making my simple app (generating random images) and i want to export my prototype to apk.
There is no problem with "game export" and "Upload to build service", but the "Build and Download" step is longer than I expected.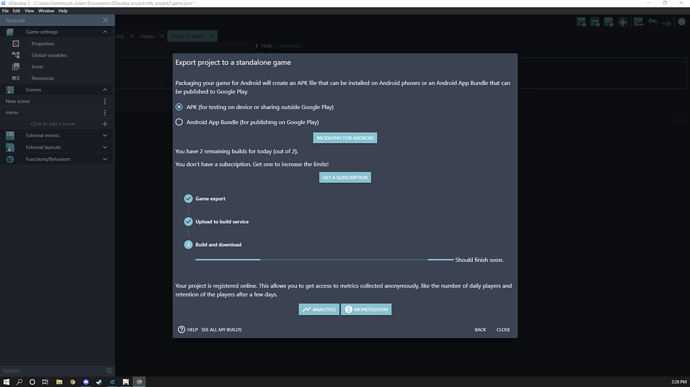 The process has been taken for more than 2 hours (and it still processing).
Is it normal to be like this? or there is any problem with the app?