Hi! I think I've advanced enough to be able to show some screenshots of the game I'm working on.
I am developing a beat'em up set in the 20s and 30s, inspired by the works of H.P. Lovecraft.
It will be a game for one or two local players, and I'm trying to copy the spirit of the old arcade machines.
As a solo developer, the progress is slow, but I'd like to have a playable demo for summer this year.
I'm more active at Twitter, but I'll put major updates here.
I hope you like it!
P.S: Yeah, I have no name for the game for the time being. Suggestions are welcome
I think I have found a good name, "Gods from the Abyss". What do you think?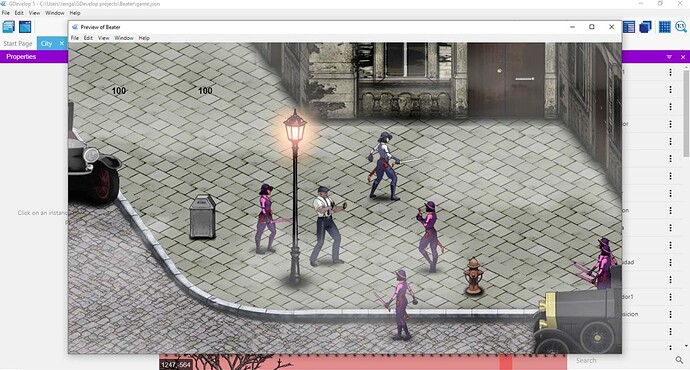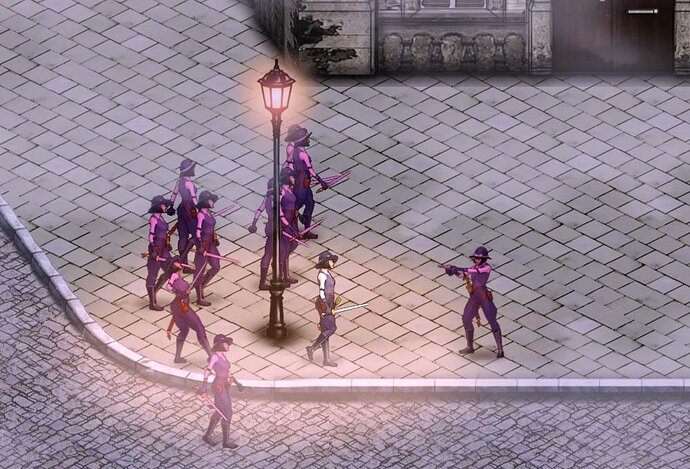 First test with Bob.#indiedev #gamedev #Lovecraft #Cthulhu #beatemup #brawler #Gdevelop pic.twitter.com/reNFWUihcK

— Ars Creativa (@ArsCreativa) November 4, 2019