Hello!

I was trying to solve a problem in my game when it cames in my mind that could be a good feature request. My Character can attack while he is walking because there is different sprites to his hand/weapon and the body. But after the attack animation over I need the hand/weapon come back to the same animation and frame of the body. It's possible to make, but it won't stay in sync, because part of the time of that frame in body is already passed and the hand will start the same frame from the beginning.
Example with 2 objects that have the same animation "Numbers" and one will make the "attack":


Result: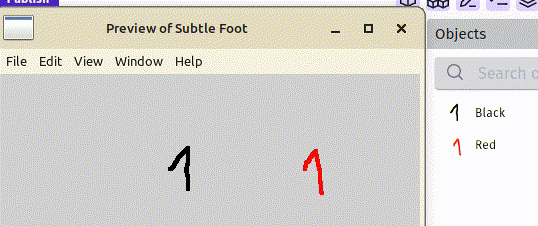 The only way that I know how to fix this is set an event that constant check if the frames are sinc:

And the problem is that this solution is not very good for game performance. I probably won't have any issues with my game because it's just a single sprite, but games with multiple sprites that need to be in sync may have issues. If there's a better way to solve the problem that I don't know about, I'll be happy if someone teaches me!
I've been thinking… Could another expression that returns both the frame and the time used in that frame be a solution?
Thanks!