Hey everyone, sorry to be blowing up the forums with new topics but I didn't find a post that answers this one either.
So I am using that a system called Shadow for my stats. Agility controls their movement speed in this game. I eventually want to be able to outfit each unit with gear that will affect agility and other stats.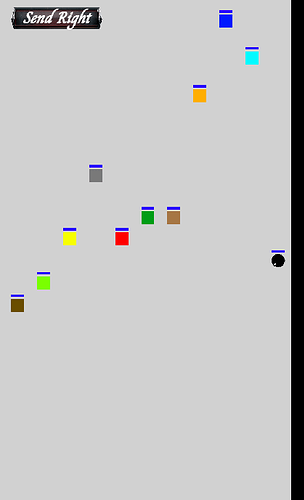 They are left to right in order of speed in the pic above with the race starting from just below the middle of the pic.
The only other event that is active that affects movement is the send right button and it just has them simulating moving up. (Yep should have renamed that before posting this.)