It's lousy me again, stuck with yet another problem. This time the (select character) condition actions progression logic is giving me the goosebumps. Well, in the first scene of my game the player chooses a character or avatar through this logic: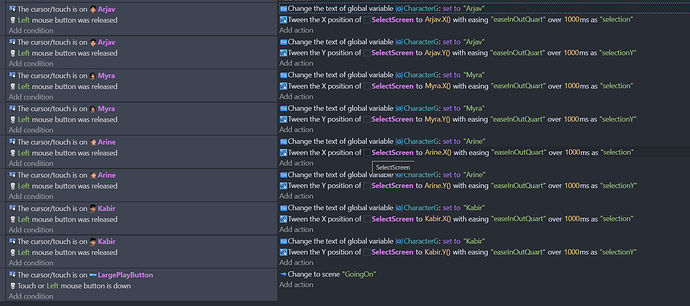 Then in the game scene this happens: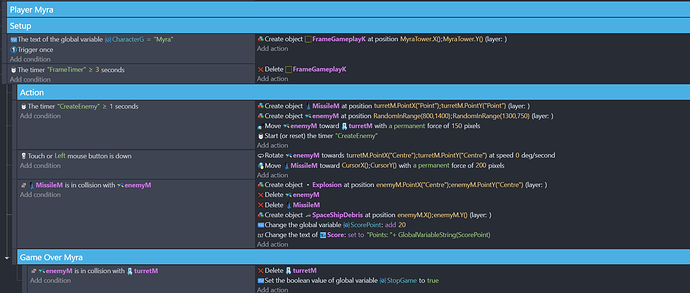 If another character is chosen things are supposed to:
The problem I face is that when Arjav is chosen as the player, the player "setup" logic works as intended but not the player "Action" part. The action logic still works according to the Myra setup. Should I create separate timers for all players or is there a logical fallacy that I'm missing.
Thanks a lot for the help!