Hi all, sorry for my english, i'm making a game for kids of popping balloons.
But i have a sprite (balloon) with all letters A-Z (25 frames), and i want to show the letter that the player have to click. On Tutorials for web i have to write the code.
String.fromCharCode((randomicnumber+64)) //64 is for the ascii table.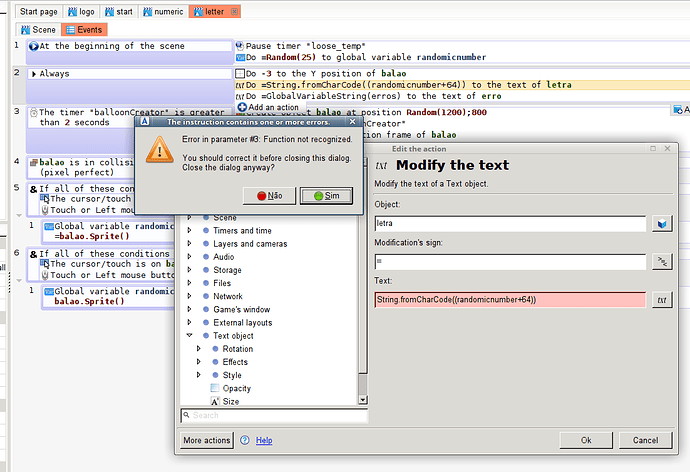 But it isn't working anyone can help me??