I'm trying to make a space game where you'll need to do research to go to space.
I placed all those research stuff in a different scene.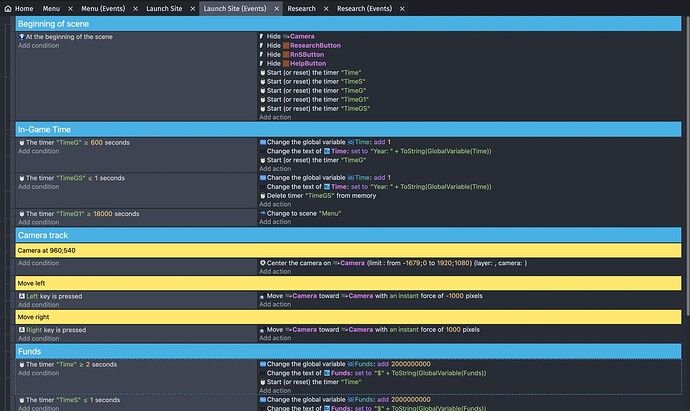 Launch Site (Main) scene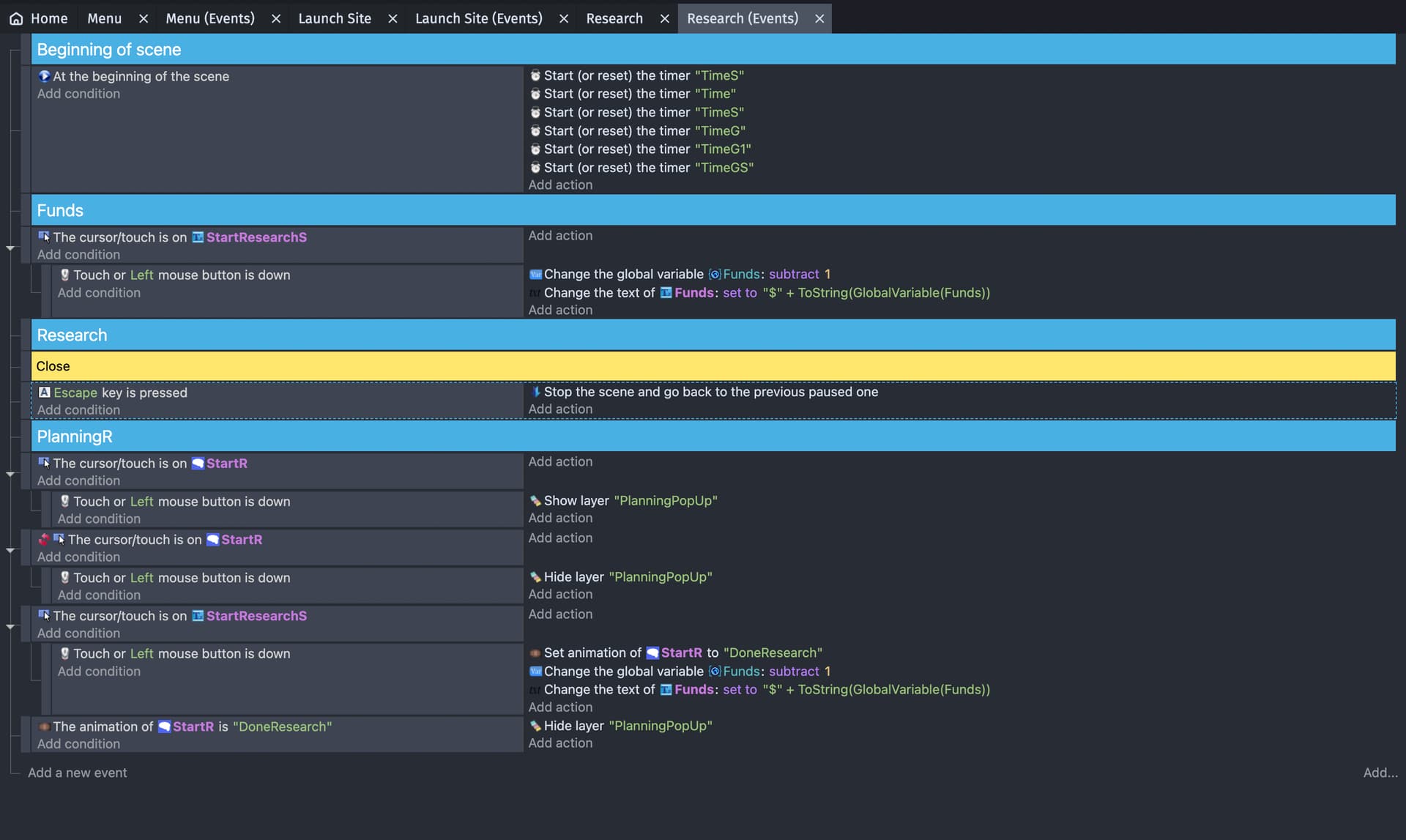 Research scene
Every time I research something and go bck the the lauch site scene the research scene get resets. How can I prevent it?
Solution I used:
Instead of making them different scenes, use layers. You could hide and unhide the layers.