I'm trying to make a space game where you'll need to do research to go to space.
I placed all those research stuff in a different scene.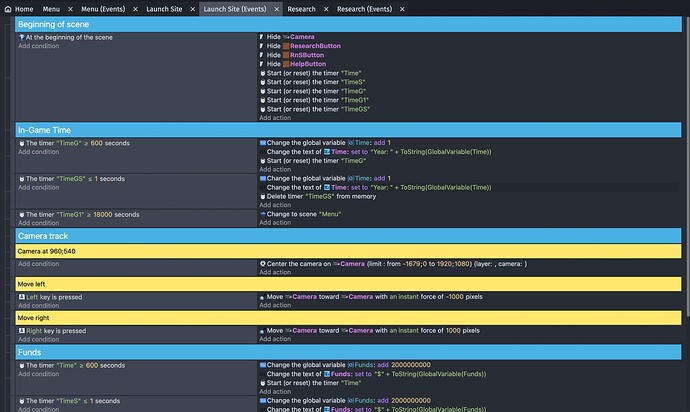 Main (Launch Site) scene events
Research scene events
But everytime I switch to the research scene andf back to the main (Launch Site) scene, the year and funds (money) increases.
I think it's because everytime I switch back the scene restarts to it adds the year and funds because of how I programmed it.
I tried removing "At the beginning of the scene" but the timers just get reset the whole time.
Is there any way to fix it or a different method of building it?