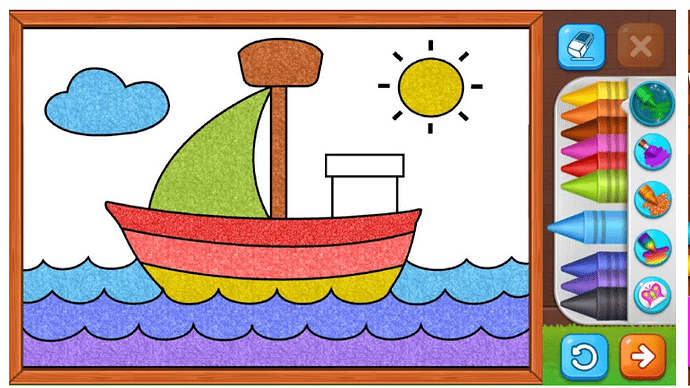 I would like to know how to do this like the example in the picture.
first, it starts with a drawing with no color,

1 then select the color,


2 then color the place you choose and without letting the finger go you can color within the lines,


3 can change colors and repeat the process (2)

I want to do a kid's game. Would greatly appreciate it!!