Hi everyone!
I'm making a 2D simple game similar to the "Space Invader".
I want to create an area to display the number of enemies: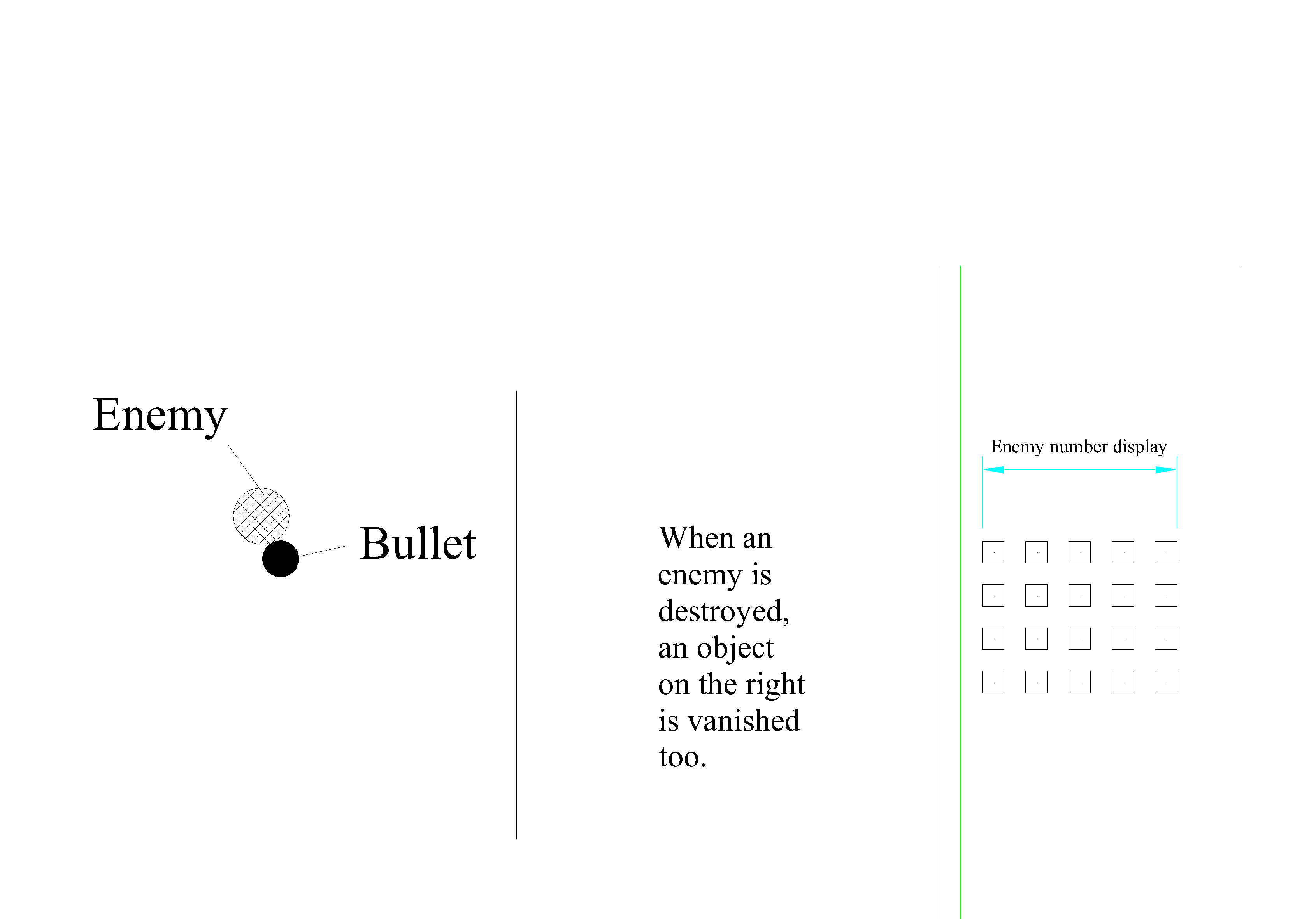 When the bullet destroy an enemy, a samll square on the right is also deleted at the same time.
But I can not find the way to do this


I created the squares by repeatly create each object on each row
When I use the command: delete if collision, but this will delete all the blood objects when collison
If anyone has an ideal or code to resolve this matter, please help me.
Thank you so much !