I have a BBCode called AutoFire that displays AUTO FIRE in the top-left in blue.
When I click on AUTO FIRE it goes a brighter colour. This is what I want.
Unfortunately, when I press the Enter key, it does not go a bright colour. The colour does not change. Why not?
I added a DebugText object to display AutoFire is ON or AutoFire is OFF in the middle of the screen so that I could see in both cases the variable was changing fine, so I'm confused why the BBCode colour change only occurs on the mouse click and not when Enter is pressed?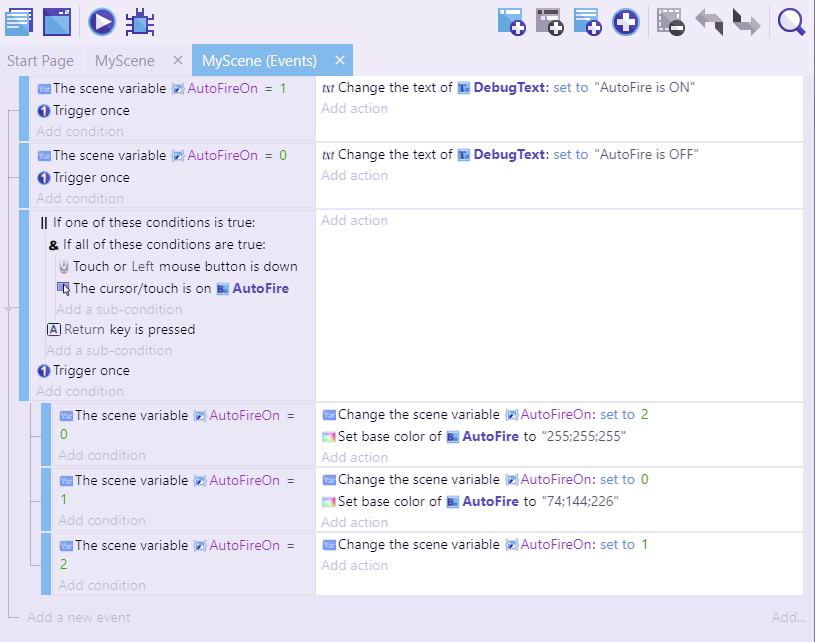 I've uploaded a simple game.json that demonstrates the problem: https://www.sendspace.com/file/qh6fzh. Try clicking on the text in the top-left vs. hitting the Enter key. This seems broken on GDevelop 5.0.0-beta105 on Windows 10.