Sorry, I tried to find something in the tutorials and the forums, but I wasn't able to find a solution. I would be happy if someone could point me in the right direction.
My problem: I have an enemy sprite that is moving depending on the relative position from itself to the player. I subtract the x position of the enemy from the x position of the player, same with y positions and then compare the absolute values to decide if the enemy moves in x or in y. Movement for player and enemy is restricted in up, down, left and right. This is how it looks: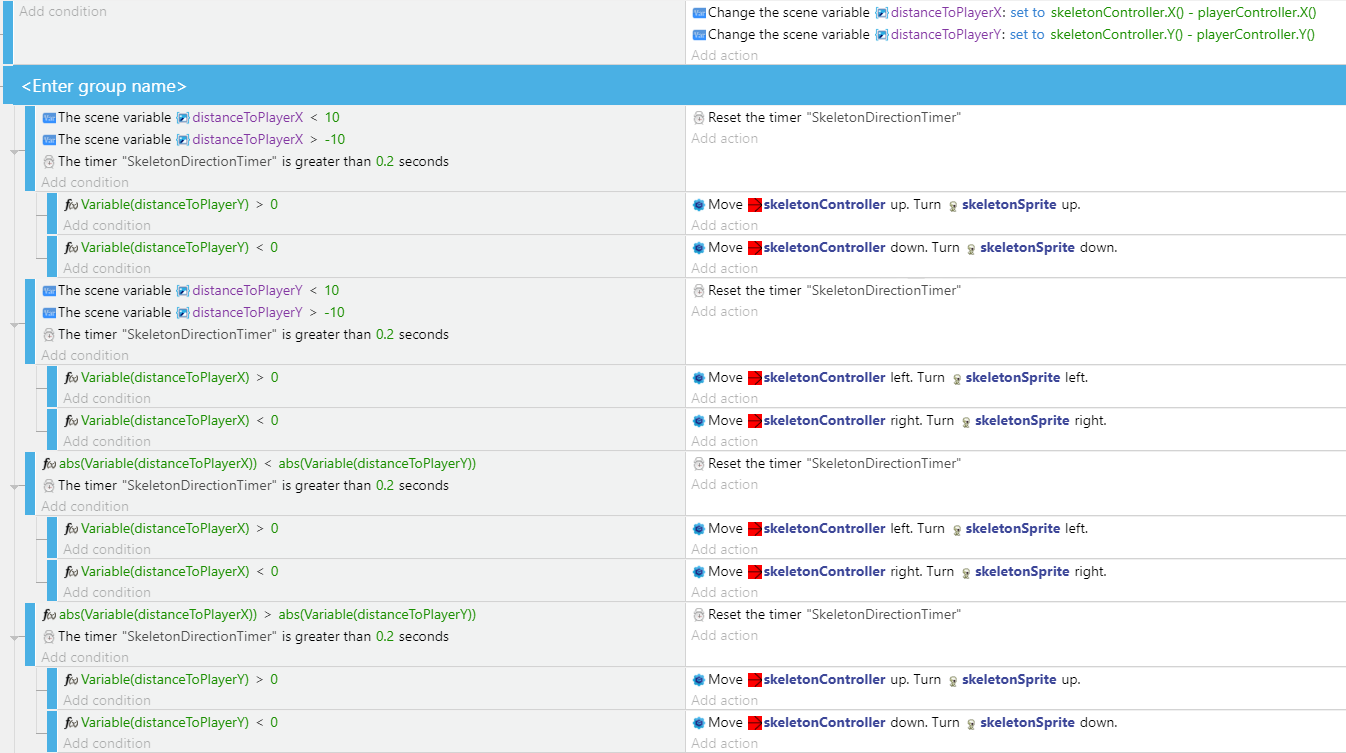 My custom actions look like this:

(One for each direction with corresponding angles and animations.)
This works exactly as intended, as long as there is only one enemy. If I add a second enemy I run in two problems:
The actual sprite for the second enemy isn't following the second controller. (skeletonController is just a hidden sprite that gets rotated for movement without rotating the actual shown sprite. I use this because the direction the enemy is facing will be needed later.)
Only the first skeletonController that I created makes the decision where to move and the second controller just moves in the same direction, no matter what it's position to the player is.
I know there are Object Variables, but I don't know how I should use them here. How do I compare the position of every instance to the position of the player and call different actions on every instance depending on the outcome of this comparison? And how do I make one instance of a sprite follow a specific other instance of another sprite?