Hello!
Does someone know why this doesn't work?
Some of the structs switched with this Bubble Sort are resetted to 0…
I'm trying to sort an array that contains structures by comparing the structure's value with each other as seen in the screenshot.

The structures are changed like this (should not be doing that):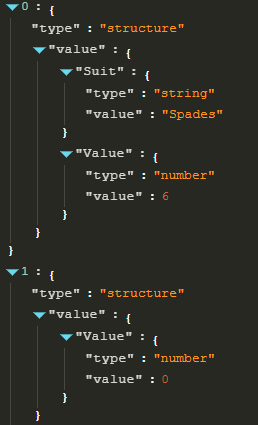 The 0-value contains an intact structure, and the 1-value has been destroyed… There's something that's wrong with my bubble sort
The whole array contains structs like index 0, but this image has been "sorted" so it has the broken structs too (like index 1).
EDIT: Apparently there's some obvious mistakes in my code. I'll fix them as soon as possible before returning to this thread!
Appreciating any help!
Thanks in advance.