Hello.
In my game, my character shoots bullets that do damage, but I would like to make a variable that gives a 1% chance that it will be a critical hit bullet, which does double damage. It doesn't seem to be working too well. The screenshot is down below. Can somebody please tell me how to fix this?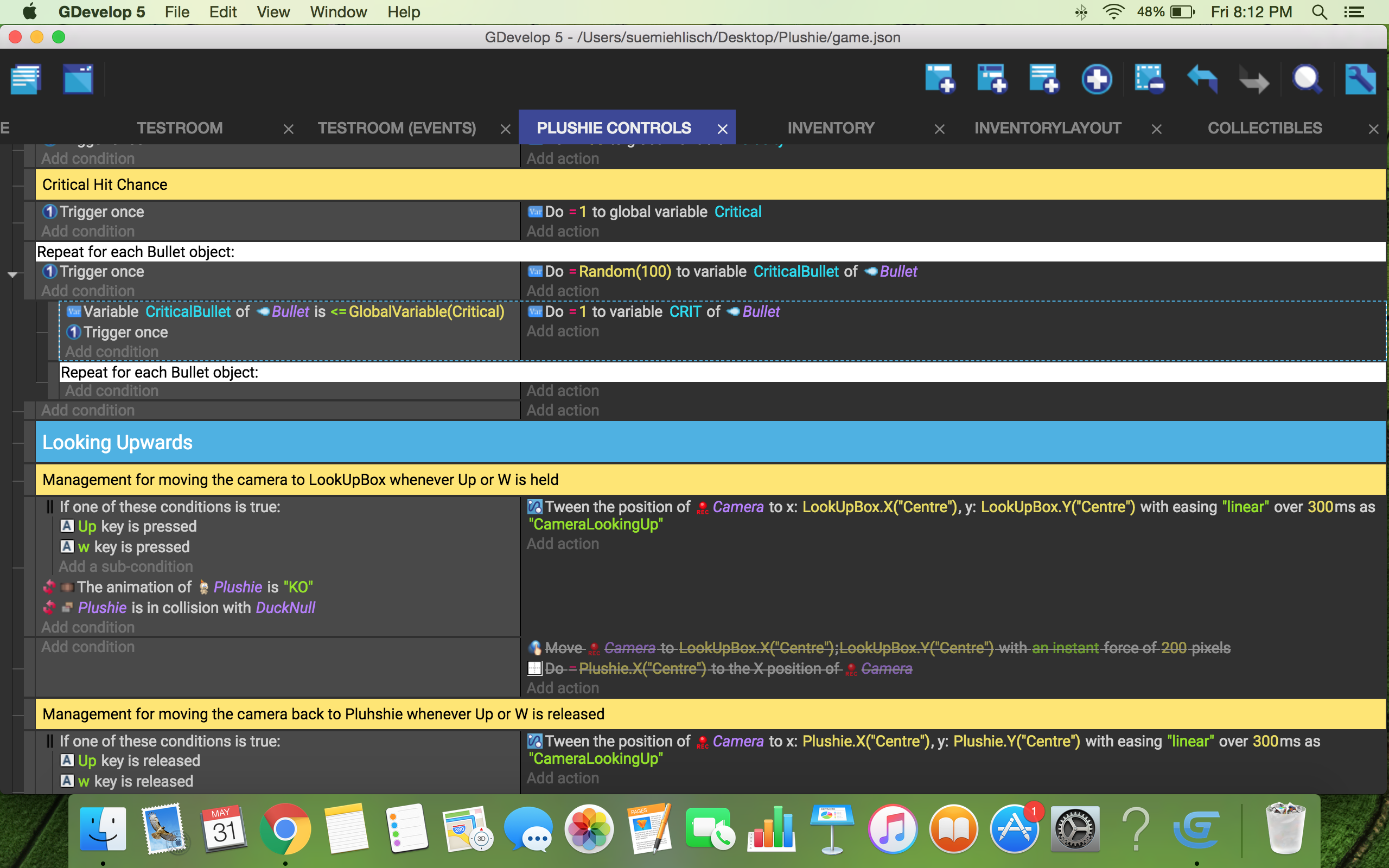 P.S. Critical is it's own variable because there are ways to increase the chance of a crit hit.
Any help is appreciated. Thanks in advance.