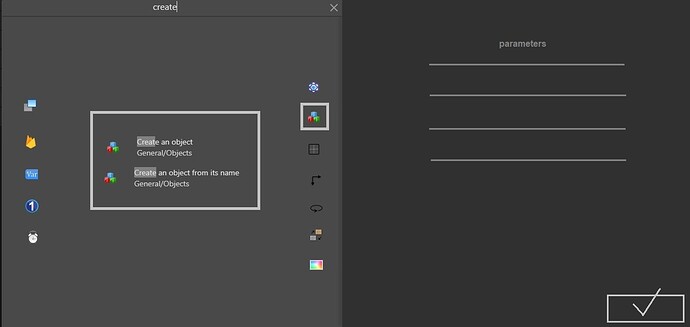 I'm used to looking for images, icons, pictures, when I'm looking thru event editor. Not really oriented towards bunch of text. Sometimes I lost myself trying to figure out a simple group event.
I believe this approach would benefit a lot for everyone. You find your icon group, and then find the option you need. It can be much quicker when you memorize places and shortcuts for every option you need.
Looks so much cleaner and easy to understand.
This is just a suggestion.