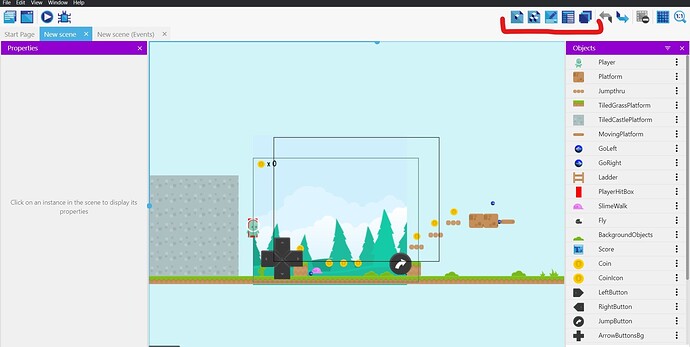 I think the marked options in toolbar can be toggle buttons.
I am new to GDevelop and exploring the editor and other stuff.
While exploring I was somewhat confused which editor is actually open and which is not unless I see the tooltip on the button.
Here is my suggestion :
1.Make it a toggle button (So if user by mistake clicks some button he can toggle off from that point itself , instead of going to the editor/panel and then click on the close button)
2.Change the color/texture of the button based on its Show/Hide State.