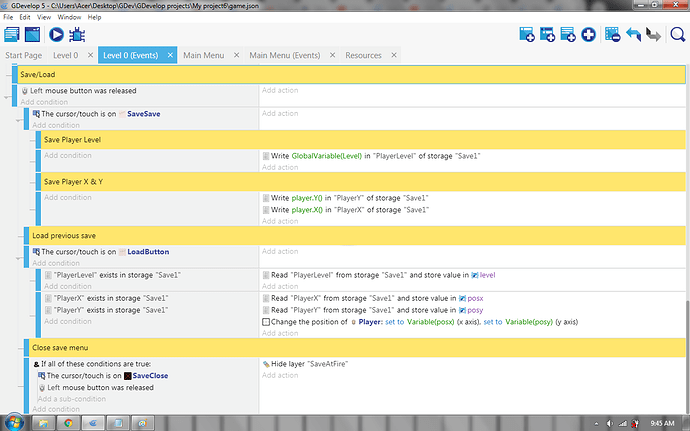 Good morning,
I've been working on this since last night and am not sure what I'm doing wrong. I even changed it up to be based on the Save Load example. The player hits the fire to bring up a hidden layer with the save/load/delete/close buttons.
The Load sends the player off screen (to -112, 32) for some reason while the fire is at 101, 176. It's not even remembering the PlayerLevel.
Any help is greatly appreciated!