Greetings,
In my game, I have a container that gives away two items. When the container is opened, the two items (Which have the platformer behavior for gravity) are launched out at a force, and are expected to fall to the ground in an arcing motion for a more realistic feel.
However, when the items pop out, they don't fall as intended. Rather, they sort of "glide" to the ground, which looks pretty weird.
Below is a mock up of what I currently have vs what I'm trying to accomplish.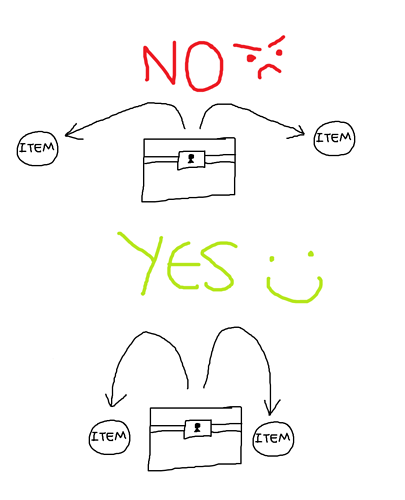 I am using permanent forces for both objects. The instant force doesn't do jack for what I'm trying to accomplish.
I won't need the answer for just this problem. The answer will help with MANY things in my game where I need things to fall in a proper arc.
Any help is appreciated ^^