I know this has been answered a million times, but I need to know this regarding my setup/code.
I am making a cookie clicker clone and I'm having trouble with making the counter go up by 1 every second after the upgrade has been bought. It either goes up too fast or doesn't go up at all.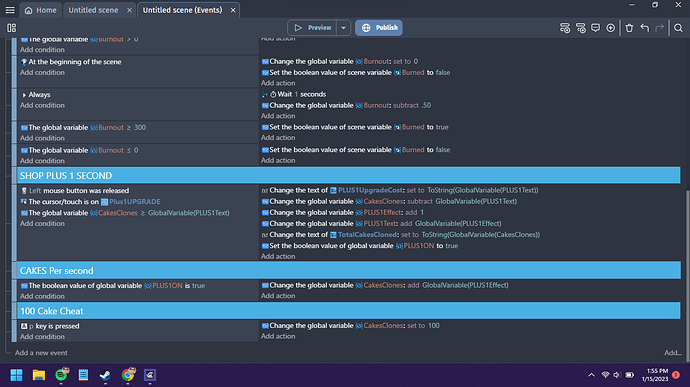 I have uploaded pictures of my code. What am I doing wrong here?