Howdy helpful people!
What I want:
-I made a character that has a vacuum. When I press the "Ralt" key I would like my "SuctionDust" Animation to spawn, then de spawn when "Ralt" key is released. I would also like the "SuctionDust" directly in front of the character. (The Character is 16x16 Pixels and the "SuctionDust" is also 16x16. So i would like the Dust to be directly adjacent to him. Furthermore, when the character turns around facing left, I want the "SuctionDust" animation to follow the direction he is facing. (Note: This is a Platformer game, so the character only go's left and right).
-The enemies are wasps. I would like the wasps to be deleted from scene when they collide with "SuctionDust" (But only while the animation is playing.) Otherwise, the wasp will sting him and get hurt.
What I have Tired:
I am new to this program and searched the internet to help me discover the secret. I've tried many different behavior and action strategies. Alas, to no avail.
Screen Shots to help you understand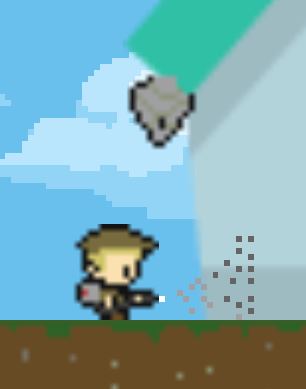 Please let me know what you come up with.
Kind Regards!
Alex. W