Hey there! Currently having a strange problem. In some of my scenes, when I'm running the performance profiler, the console spits out this;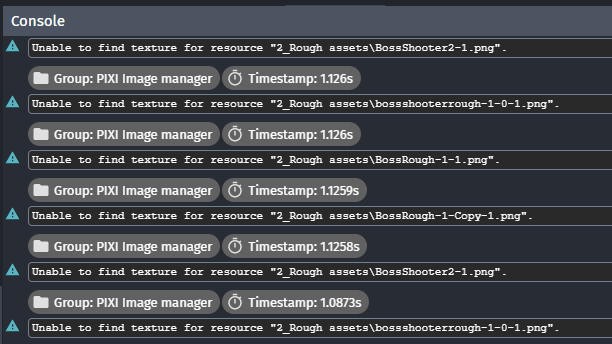 These files are not only not in my project folder anymore, but they and the objects associated with them no longer exist. Strangely enough, this only come up in 2 of the 4 scenes I have. Pretty much all my objects are global as of right now other than title screen art and the like.
I've also gone through the resource tab and deleted all items with invalid paths and unused items. As of right now, I'm at a loss as to why I'm getting these errors. Thanks for any help you guys can give!