I am trying to have an emery do a random action (Attack, Heal, Nothing), and then have it not advace untill the "next" buttion is clicked, so the player has time to understand what is happening.
It should display the result, and then go back to the main text after the next buttion is clicked.
It displays the result.
The condistons and such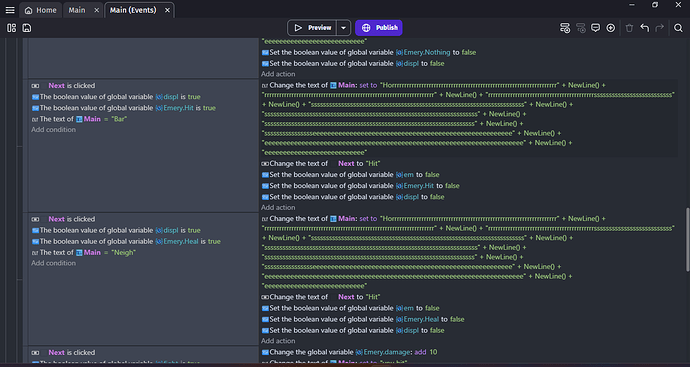 (I don't even know why the em = true condistion works, it shouldn't, but when I have something turn the var to true, it doesn't work, so, yeah, and it's a mess because this is me trying to fix it, the em and displ vars are the only reason it works as well as it does.)