If tried everything I know off and it still wont work.
I'm trying to create a simple Logic movement for the npc's in my game.
I used the debugger to check the Boolean variables and they revert back to true after the reach their Movement Marker but I think it has something to do with the timer.
Here's my code: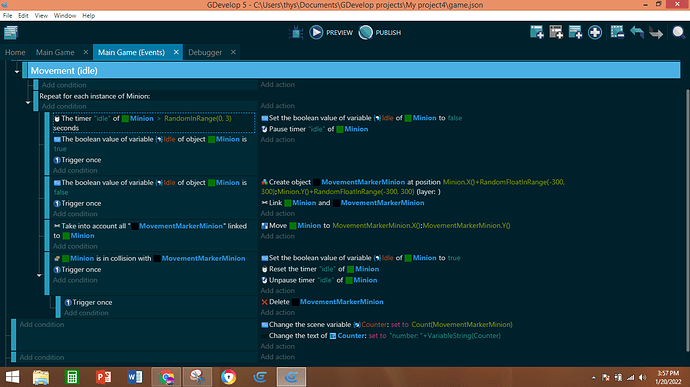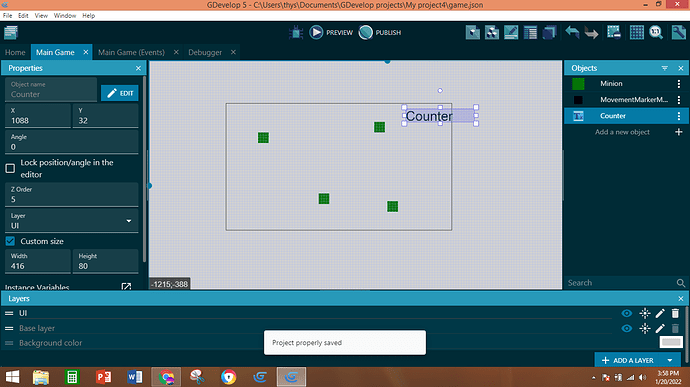 When I change the Minions Boolean variable (Idle) to false, then they move to their location fine the first time and sometimes the second time after that. But most of the time they just stop after the first movement is complete.
If I set the Minions Boolean Variable to true, they do nothing.
I haven't used Gdevelop for almost a year now and I dont know if any major things were changed and if thats whats causing the issue.
any help pls.