Bitmap font ideas
It would be nice to add/modify bitmap font so that sprite font can be loaded without .fnt file or change parameters and .fnt in runtime. Or use JSON for storage font data.
This could look like: Bitmap font>Load sprite font image
And in the parameters you need to write:
letter sizes,
letters used,
font color,
vertical and horizontal offset,
font size.
I think such a solution could save users who only have a ready-made image from trying to find a solution to create .fnt files in external programs, and focus on the font itself.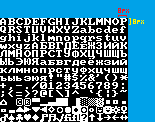 Also, such a solution would allow to get rid of the strict dependence on the .fnt file, where in fact all the font data is written, and how to change it and add new letters will be difficult.