Decided to change things up a bit. A bubble Pop game! Has anyone done it yet? Fairly easy to put the scenes together but what should the functions be?
I probably should add each orb individually, The ones on the bottom wheel, How can I shoot and turn keeping them on the wheel? What should I do to make only groups of 3 or more explode when hit using the particle effects?
Took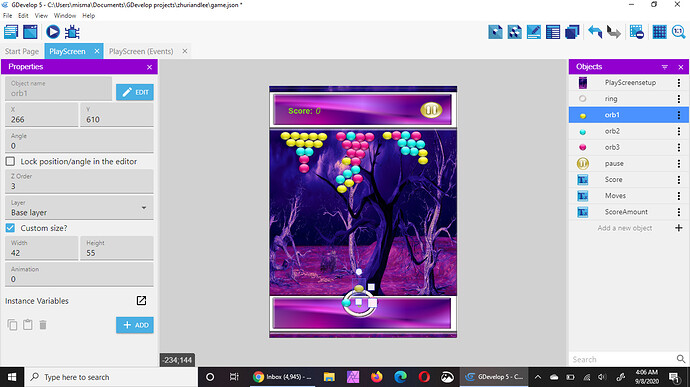 a screenshot of where I am now. Looking for advice, not finding a bubble shooter tutorial here.