Hello everyone!
I've almost completed my first game and it's called "Office Break".
You play as an employee who has to go to the toilets, in an office where toilets breaks are prohibited. You'll have to avoid your managers and other obstacles to reach the bathroom before it's "too late"

.
It's a small game obviously ironic, here's some pictures: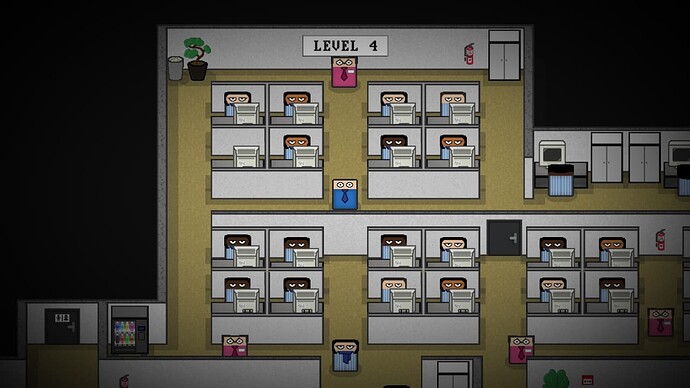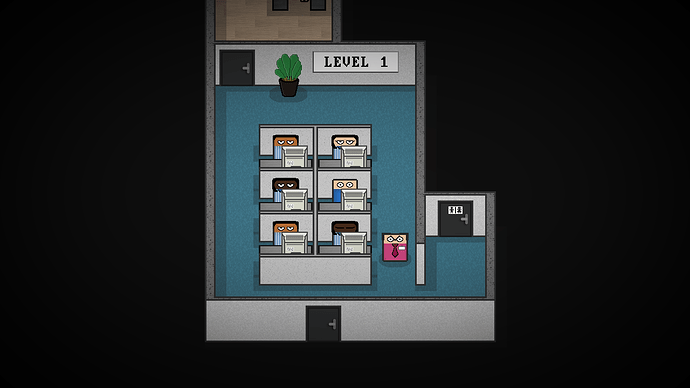 I'll hope to complete the game soon, so you can play it and maybe have some fun.
Have a nice day!