hello. i have a dynamic physics object, represented by the gun in this image.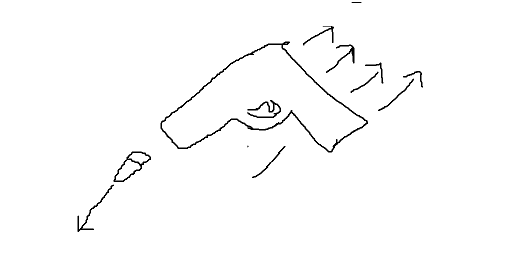 how can i configure the object so that, on keypress:
a bullet shoots out of the gun
the gun receives an impulse in the opposite direction that the bullet fired–in the case of the image, the gun would travel up and to the right.
in the instance below, the bullet is firing to the bottom right, and the gun flies up to the top left: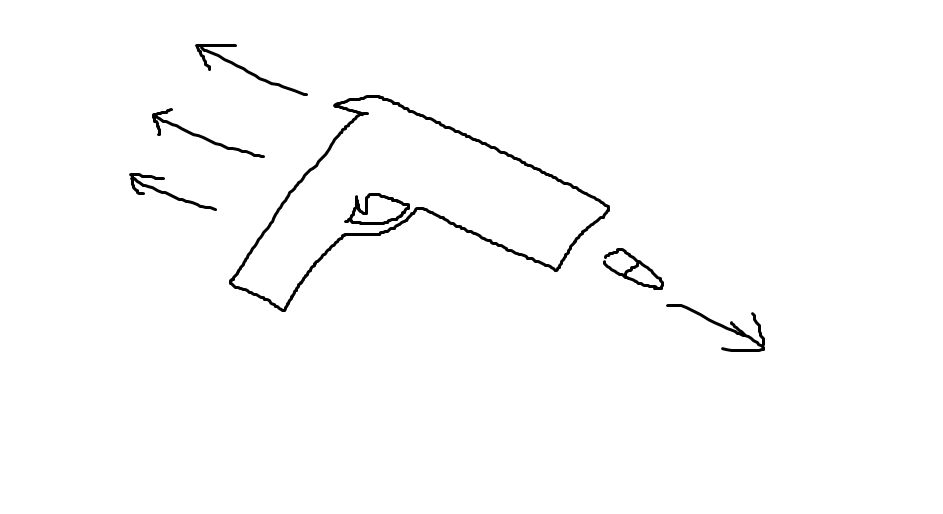 left me know if i can clarify anything. thanks in advance!