Hi! I already asked this in a previous topic long time ago but I'm still struggling with this. I'm asking why the distortion seen in the pictures below happens, so what causes it, and how exactly can it be avoided?
My game is set to 640x360 resolution in the game properties.

Here are my events: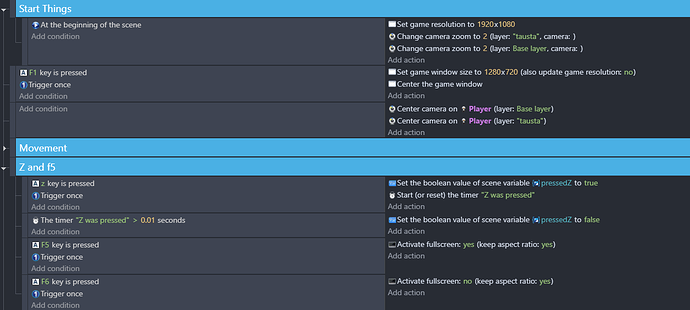 When I start the game, the game window is small. Resolution is set to 1920x1080 by an event because it could grant me:
Smoother camera movement
Smoother object rotation
More positions for smoother tweened animations.
Here the distortion is horrible as seen here. Some "pixel rows" are ridiculously thick: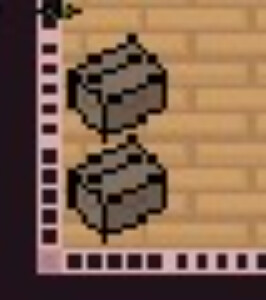 .
When I press F5, an event is triggered and the game goes fullscreen (aspect ratio is kept). Here the distortion is still clearly visible but it's not as bad.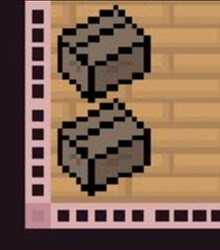 .
In these pictures, the objects are actually twice their apparent size. I resized the room in Piskel so every pixel is actually 4 pixels. Personally I don't think it matters at all. I'm pointing it out just in case.
This distortion is mainly just a windowed problem. In fullscreen it looks right: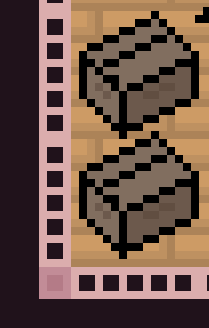 Lastly, I have noticed that the distortion doesn't seem to happen if my zoom is set to 3 (instead of 2 like it shows in my events-screenshot). The same applies to 6 and 9… (all divisible by 3.) 640x3 is 1920, so there is probably a connection.
Please, help!