The issue
For the same Action (coded in a custom behaviour), when a parameter is an object with a behaviour (using the "Behaviour( for the previous object)" choice on the "Function configuration / Parameters" Screen ), it behaves differently when called from the event sheet, and another costum behaviour.

When called from the even sheet, the correct behaviour name is displayed in the "Behaviour" dialog on the action editor. And the action works.

When called from a custom behaviour, it is the parameter name which is displayed in the "Behaviour" dialog. And the action fails.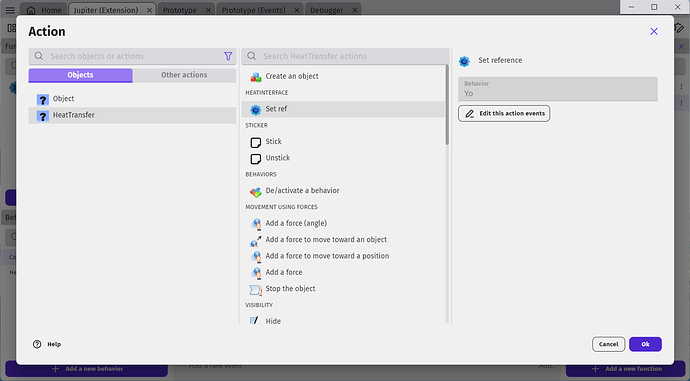 However, when renaming the parameter with the name of the behaviour, it works correctly.
Expected behaviour
I suppose that even when called from a behaviour, the "Behaviour" reference should be the one we picked, not the parameter name.