Hello
I could need a little help with physics objects and rotation

I have a ship and bullets as physics objects, the ship has a point(called thruster(sic)) - where the bullets should be spawned and fired - with applied forces.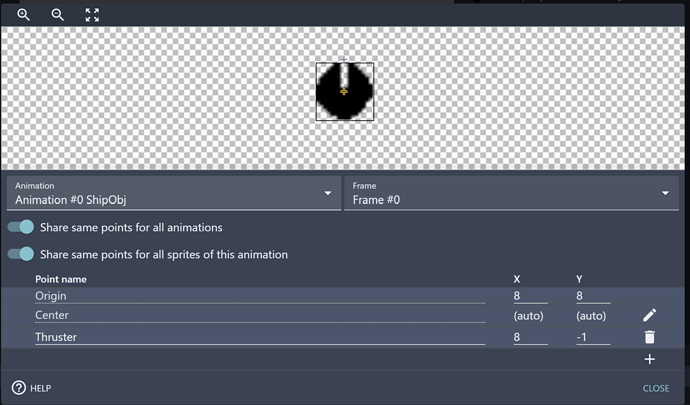 When I rotate the ship, the distance from the point/spawn-coordinates to the ship seems to differ with the angle.
So when I fire a bullets upwards, the bullet collides a little bit with the ship,
but when i shoot downwards, the bullet spawns a couple of pixels away.

Maybe i mixing up the angles somehow, I feel I need some input here to get my head straight

help would be much appreciated
Short video showing the spawning and then the applied force to the bullet:
https://www.youtube.com/watch?v=x1hjioyumqs