A simple shortcut to toggle event when selected between being sub event and not for event above it
Would that be possible?
For example


Imagine i press Z and bottom event block is selected
And now it becomes sub event of the above event


If i press that Z key again it goes back to state it was on 1st screenshot
As simple as that
BUT to be clear
In situation we see on screenshot below i don't know what should be logical/proper solution to which event bottom event should become sub event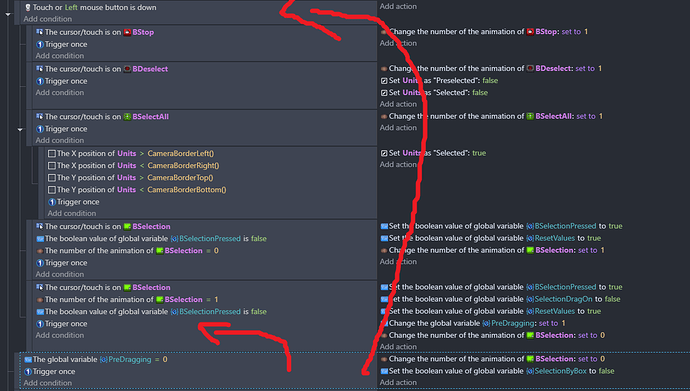 Should it switch to sub event to 1st event under that bottom event is?
Or
Should it switch to sub event for 1st event depending on tree structure it is under?
IDK what would be possible and which would make more sense
But for me both solutions would be ok