I'm experimenting with Functions, and decided to create one that combines a common condition for interacting with game elements to test:
if cursor/touch is on object
Left mouse button was released
into one "When object is touched/clicked" condition.
I followed the Wiki tutorial, and all the config/parameters are correct (screenshots below), but it doesn't work… The last screenshot has the new function condition selected, with the equivalent conditions above it to illustrate (they are removed during test of course).
The equivalent conditions work fine, but the packaged/function version doesn't.
Am I missing something?
Functions - Config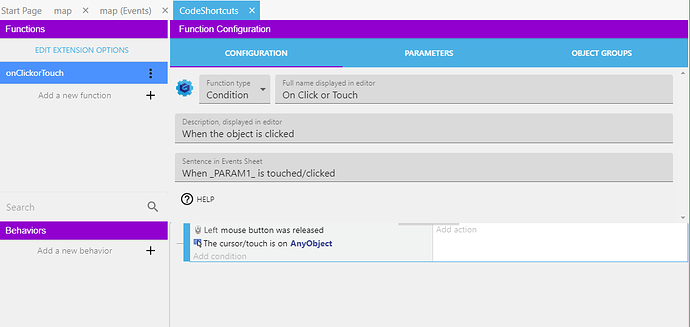 Functions - Parameters

Event