Hello,
I can't figure out why my player movements are not smooth.
You can see the problem here
I have tried multiple configuration.
Resolution : 320x180 with player assets around 16x16 and 24x24
Resolution : 160x90 with lower pixel assets.
I have tried this type of movement :

with this type of behavior (TopDownMovement)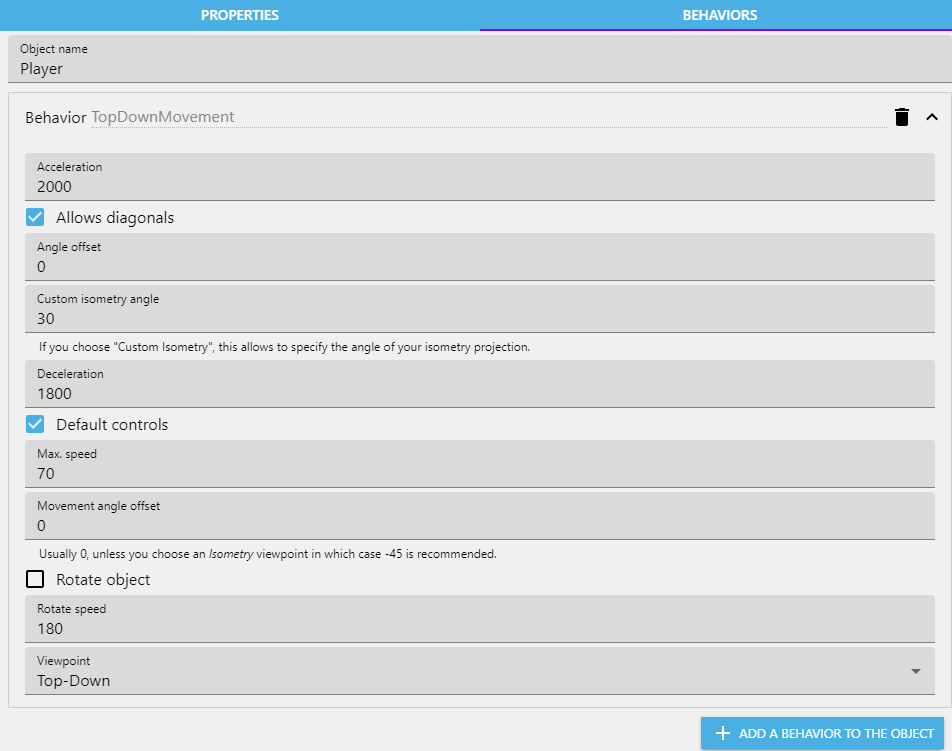 I have tried too the Behavior "Add a force", "Add a force(angle), moving by changing X & Y Position like (add TimeDelta() *70
there is no way to make smooth movement ?
Also i have tried to export my game and still same problem.
Did i'm looking at the wrong place ?
Seriously I'm running out of ideas to find a solution lol so if you can help me a bit it would be cool !!
Thank you