I have an issue on android when using the touch screen
When you touch the screen in one place
The game acts as if you are continuously touching that spot
Until you touch another spot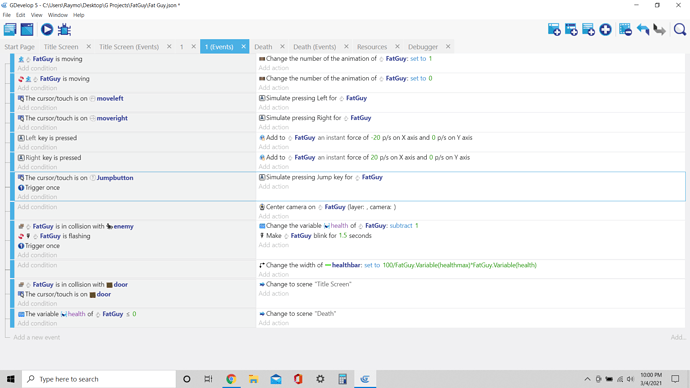 Also as a sidenote, does anyone have a suggestion for any particularly helpful sources?
I only had a few hours but man, brings me back in time to have a program like this. I had gamemaker probably about 12-13 years ago and made tons of little games just to share with my siblings and family. I had a lot of fun rediscovering that joy. I'm super happy I found Gdev.
How did you guys get into making games and what are your projects looking like, I would be interested to know!
Edit: also the jump button just randomly stops working