Hi, I saw a screenshot of @mattcc119 scene editor here: I love GDevelop, but this is why I cannot bring myself to use the engine consistently (Pros and Cons Compared to Construct 3)
But if you don't want to look at it, his layout looks like this: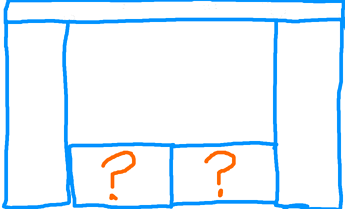 When I arrange my panels, I can't get them to go between the left and right panels like the ones marked with question marks.
Here is what happens when I try - the object groups panel wants to go across the full width of the screen. Am I just unco-ordinated or is this an OS thing? The linked example was using Mac and I'm using Linux flatpak GD.