Greetings,
I'm making a POC which tests bullet patterns, and I've run into two problems.
---
I'm trying to make it adjustable to which target the bullets shoot toward, in this case, I want them to always shoot towards my mouse cursor. This is what I have:
However, the bullets absolutely refuse to work with me, and they never aim for the mouse. Is there something I missed?
---
I made the formula adjustable to make it possible to shoot multiple bullets in a spread out fan (With adjustable values to bullet spread, bullet amount, etc.)
Unfortunately, the angles of the spread are a little… off.
See, the bullets will only fire in the direction relevant to the FIRST bullet in the fan, rather than the middle of the fan aiming for that angle. For example, the guy in the middle has his bullet amount set to 5, and his firing angle set to 0, and only the bullet at the end of the fan is firing towards angle 0: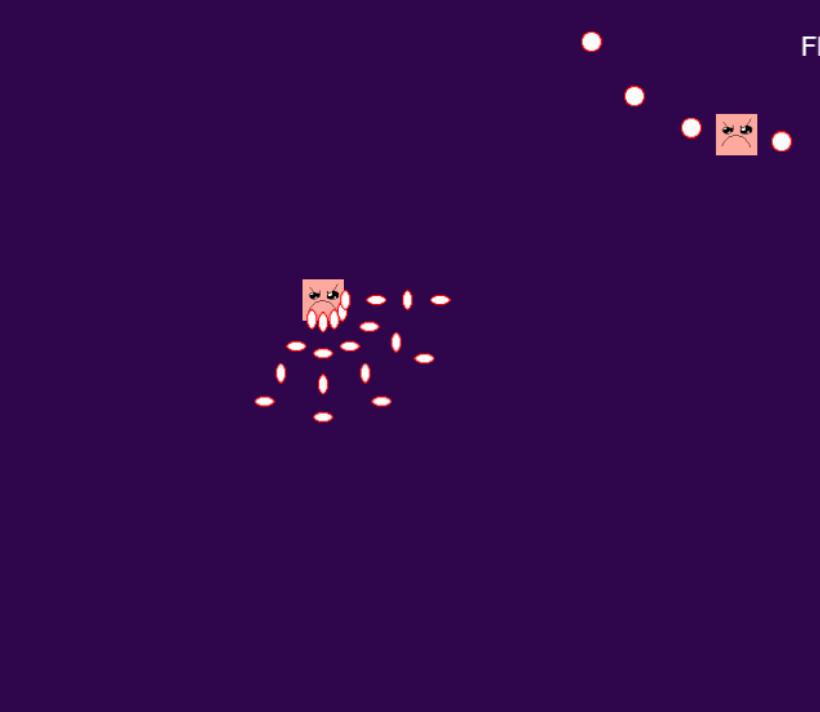 So I decided to try and remedy this by adding this extra math to the angle code:
Basically, I want the spread between the bullets to be multiplied by how many bullets are being fired out (In this case, spread of 30 with 5 bullets in the fan = 150), then cut the end result in half (75), then subtract that number from the current angle, to try and ensure that the FAN aims for the angle, not the first bullet spawned.
Here's the result: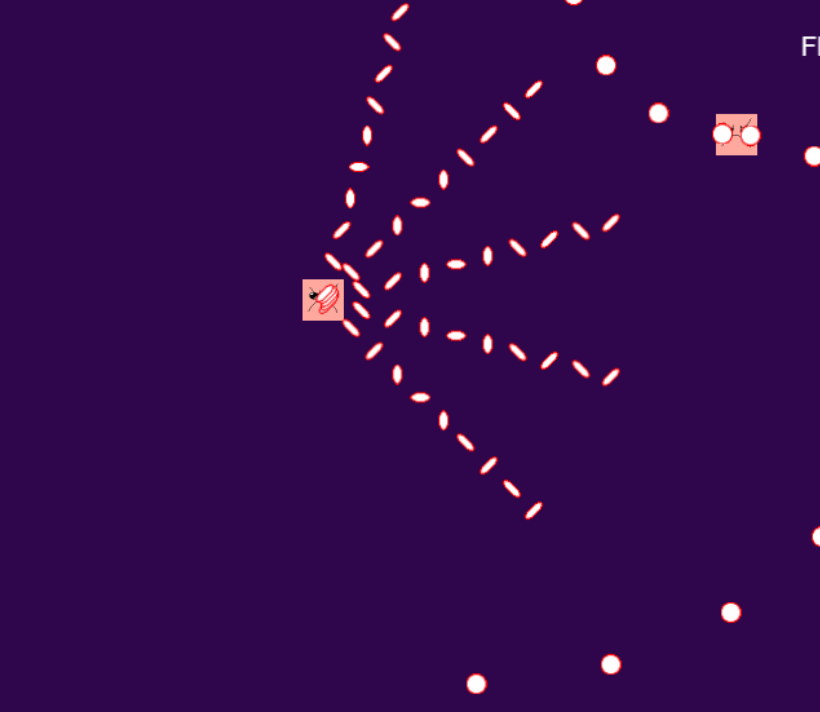 It's better, but the angle is still a little off. In short, I would like the middle bullet to be shot at angle 0 (Straight to the right).
Can somebody help me out with the nitty gritty, please? I'd greatly appreciate your help ^^