How do I…
I have a player selection screen where players can choose one avatar from four available options. Three avatars work as intended but choosing the fourth one (arine) results in the previous avatar in the event sheet being selected. Here is the event sheet for the two concerned player avatars.
Arine

and Kabir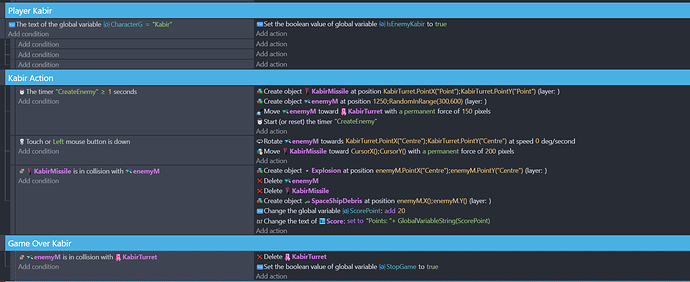 What is happening is that even when i choose the arine avatar, in the gameplay scene, Kabir gets activated. Here's a screen shot of the Choose Player screen:
All help will be appreciated!