Hi,
I ue now GD5. I would like to use the 'fire bullet' behavior.
So, as i did in GD4 I need to create a specific point on my hero sprite to generate de bullet. How can i do that now ?
it was here in GD4 :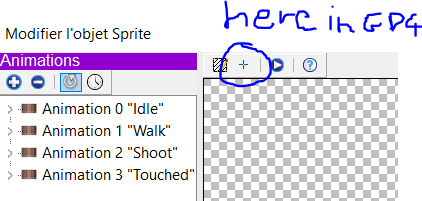 Thanks for your help !
A202