Greetings,
In this proof of concept I'm working on has a ball that points towards the cursor, and shoots little puffs in the direction it shoots in, pushing it backwards every time it shoots a puff.
I want the puff to start off fast, but gradually slow down until it comes to a stop. This is what I have so far, but it doesn't work. The puffs just fly forever:

I already know that I have this wrong, but I have no idea how to accomplish this.
How can I make it so that the puffs start out with a fast force, but slowly decelerate until stopping?
Sort of something like this (I opened the Construct 3 free trial with the bullet shooting example and made some modifications):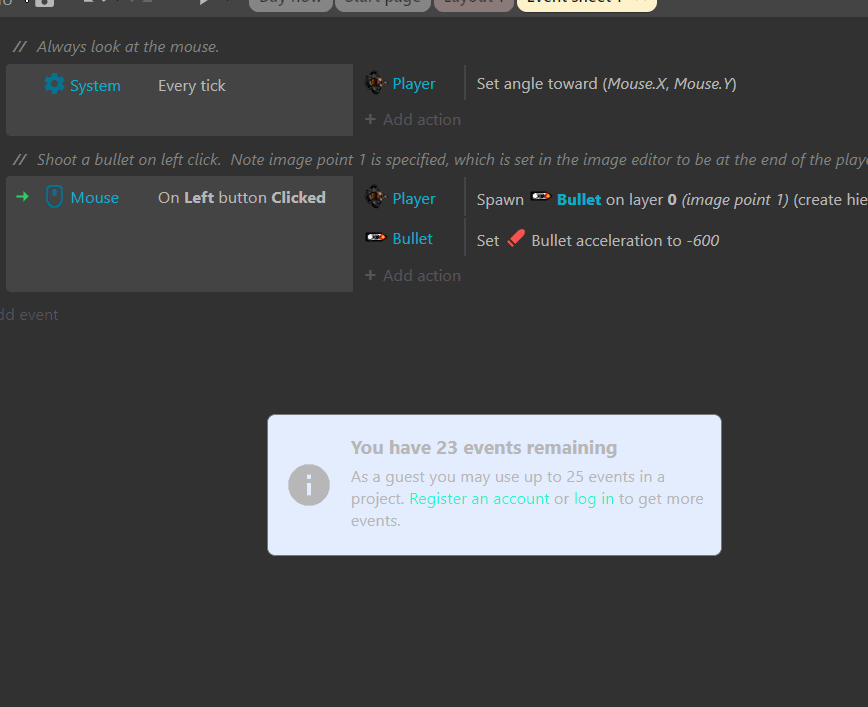 Basically, how do I do the thing in the GIF in GDevelop?
Thanks