Hi, I'm having trouble exporting my game. This is the first time I have tried to export it but I can't. When I try to export it to an android device, an error appears when compiling in the last stage (as seen in the image). When I press to see the process log it does not issue any action.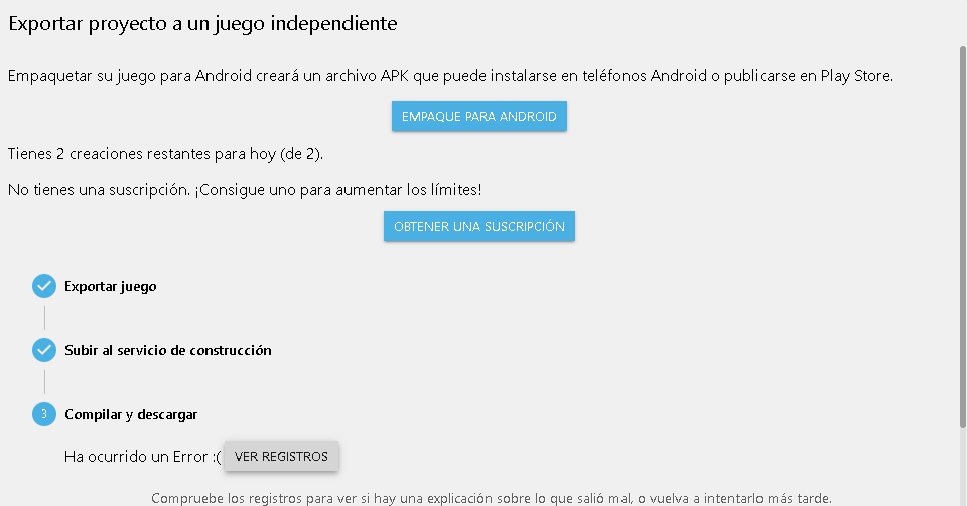 When I want to export to windows as an apk it ends all the steps but when I have to press on "windows.exe" to download, the button does not issue any action either.
This happens to me with several buttons inside gdevelop, as in the help.

The game size is bit less than 100 mb and it has a package name and is different from the default one.
Does the same thing happen to someone?